Careers,Sales
Helping Guide for a Successful Career as Sales Professional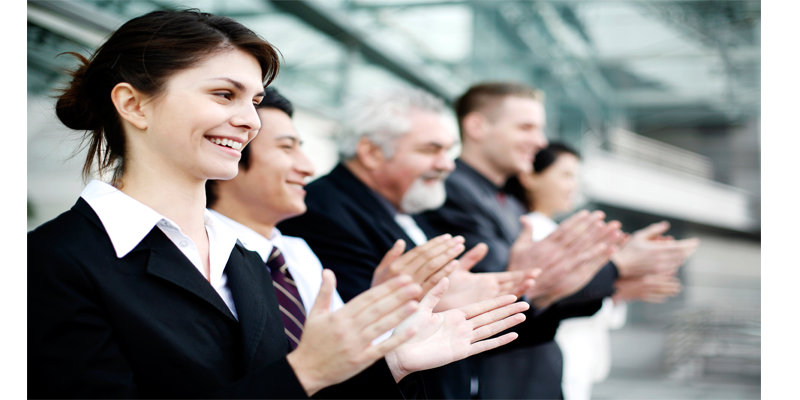 Sales professional nowadays, in terms of persuading clients and promoting products or services are easier through their selling techniques. However, starters on this kind of position are having a tough time closing their own deal.
This article intends to help Job seekers or even beginners who's currently looking forward to stepping up their career on Sales field.
Guide 101: One of the top skills that a Sales Professional should have is a Positive attitude.
-- An enthusiastic type of person that knows how to handle pressure, able to persuade a prospect client in a competitive manner and close deals anytime, anywhere or no matter whom they are selling their products or services with.
Note: On survey, this kind of attitude also works on interviews. Remember that no matter how eager you are to meet the target, your personality and behavior always count. Be Positive!
Guide 102: Preferably Prepared.
-- Sales Field. For others it's easy. For others it's tough. Knowledge about the products or services you are selling with is always required but most of the time it is really on how well you converse. How you bring yourself upfront. It is better to be prepared whatever question or feedback the client will throw back at you when you go on a meeting and starting to promote a certain product. A "Selling Technique" is recommended. Try to create or build different techniques on how you will reply on certain questions.
Note: For Job seekers, being prepared will help you get along with interviews. Resume is all about you that is why make it presentable as much as you are. Remember that you should also know how to make yourself worthy for the position you are applying for.
Guide 103: Article on Details
Below details will give the Jobseekers an idea about Sales field that might help on their interviews.
Successful Roadmap
Employer/Recruiter this days, preferred someone who is eager to learn, know patterns and proactive when it comes to strategic and effective way of closing sales deals. Through this, candidates can show how they can work independently and with a team. It is also a good platform for beginners.
Target Quota
Every company has their own target quota metrics, therefore being in a sales industry you must know how you will achieve this goal. Effective research for creating database of prospect clients and setting own selling plan will help. Being a target-oriented person is one of the potential that a company is looking for.
Daily Activity
Problem solving skills and ability to work on difficult situation which is commonly happening in daily activity of a salesperson is one of the personality an employer is looking for.
This articles ends here.
Remember to set your mind on your goals and always do your best on every situation!