Careers
Most In-Demand Jobs in Dubai amidst of Covid-19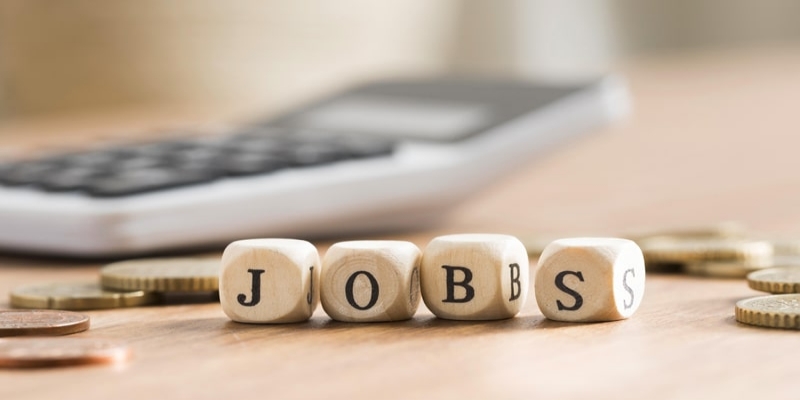 What are the job field's in-demand during COVID-19? How does it affect the offers for the jobseekers?
This pandemic, the recruitment agencies, and companies not only here in United Arab Emirates but as well the other countries evaluated the status of applications and available jobs. They have shown results for the top fields in where the jobseekers can focus to apply.
Currently, there are more than three industries and positions which are in-demand jobs in dubai during this COVID-19. Though the global effect of this sudden spread of virus has a great impact in the economy where even big companies have been closed and many people have lost their jobs. Other businesses were able to manage and still trying their best to maintain.
Based on most jobs posted by the employers and their needs for the candidates and what kind of job can jobseekers anticipate to; (see below).
In-Demand Industries | Fields
Engineering Jobs
Especially in Manufacturing industry, one of the reasons is that the number of people who are into healthy lifestyle increases and now looking for goods that is organic. Another reason is the fabrication of mask, safety gears or protection are also in-demand because of the pandemic.
Under Engineering field, the request for mechanical and electrical engineering grow this year as well. As this maybe unusual but entertainment and healthcare industries will be looking forward for new technologies that will help them with their businesses.
Accounting and Finance Jobs
From Senior Accountant to Manager in Finance, you can expect better offers in the next few months. Other employers may use the current situation we are in because of the pandemic, it will be a good idea to look for companies that still value your skills and capabilities. These are the companies that will be able to manage even in the long run.
Human Resources and Recruitment Jobs
Generalist and Business Partners in Human Resources field may have lower offer at this time but will surely increase after some time. As the number of applications in this position are continuously growing, the competition is harder unless; if you are flexible enough, highly experienced or accept offers lower than your expected salary or previous salary.
This is acceptable now but rather than grabbing "just" any job, still look for the ones you can look forward to before this year ends or at least early next year.
Because Human Resources have a compound workforce environment in which we can anticipate increasing in-demand even in the following years.
Information Technology Jobs
From Project Management jobs to Network and Security Engineering field, we can foresee in this pandemic, some business may have been affected but others were able to continue since they are into innovation of technology. As the saying goes "change is constant" and we must learn how to go along with the flow of the world.
This helps the company to move forward amidst of this COVID-19. They will surely look for skilled and experienced candidates who can assist them all throughout IT jobs in Dubai Sector.
Manufacturing and Logistics Jobs
Machine Operators, Manufacturing or Warehouse Laborers are still required and continually increasing in number, candidates usually try their luck to apply in other foreign countries as the pay is higher, but it does not mean that this job is well paid. It still depends with the company and management.
Progression of the economy will continue, and you can foresee the appreciation of the consumers when the manufacturers produce a new product, the reason why this kind of business will decide to expand and require more skilled workers.
As the requirement grows, there will be a competition among the companies and it will help them if they can provide better opportunity thru offers, benefits and career development that the candidates will take interest to.
Office and Administrative Jobs
From Entry Level like Customer Service Representative to Intermediate Level like Office or Administrative Assistants, the usual pay is per hour. These positions are in-demand in the market even in online like Freelancing, where they can work virtually and with their own timings. The salary range will be a bit low at start because of the competition, the number of candidates is rapidly growing from time to time.
This field will continue to expand because of the new technologies that will launch for the offices and call center companies. They will require candidates that is knowledgeable with the workflow process, but this is not necessarily that the fresher's are no longer accepted. Many companies are into beginners because they are open with the learning and are fun of the new trends.
Wide Range of Trends
The need for workers will somehow vary with the ultramodern technologies. Every update in the market is also an additional knowledge where people have to come up with.