Arts
Does taking up Fine Arts a smart career move?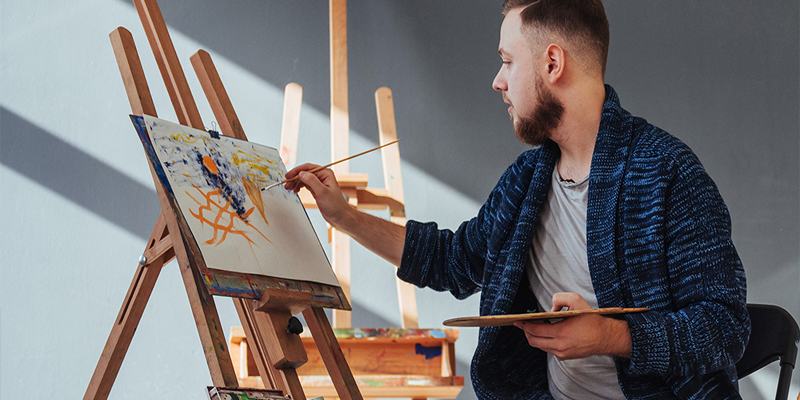 Nowadays, there's a lot of people changing their profession to Digital Marketing, Information Technology, Engineering, Medical and other well-known fields that is currently up in the market but other choose to have their passion for Fine Arts. Though this kind of Job at first, doesn't have the security like being financially free but some people are able to gain something even money can't buy. A piece of Art can also suit or console someone's feelings. And Artist does not only paint or draw because they wanted to.
The emotions they pour in every creation is a masterpiece. Well-loved and appreciated by many.
Technology in Fine Arts
Though technology on its way in every person's mind and everyday life. Like daily updates and new inventions will really take your interest but it depends on the people, because some might be just going with the flow for in the world not to be left out means, they are just getting by but some are really into it, taking their precious time in every opportunity to stay on track.
Read also: Importance of Science Teacher in Education Field
Choosing Fine Arts as a Career
However, taking up Fine Arts is also a smart career move. This may take a lot of time, but this is normal and the same with other fields, but the difference is that, being an Artist is within oneself. It is one of the skills of an individual could have. It is a part of you, which you can call an asset. Because not all can draw, similar with, not all can sing or have a great voice, dance or have a flexible body, be a mathematician, analyze electrical circuits, construct a building or create blueprints and the likes.
All people have their own passion. And it depends with them as well what they wanted to pursue.
Fine Arts Education
The students who finished their studies in an Art School is somehow a plus points. As we cannot change how people think, how someone's mind work, that even if you have the skills, having the right knowledge still leave an impact. But not necessarily to take up Fine Arts in an Art School as other Universities also provide the same teaching.
Here in United Arab Emirates, graduate students in Fine Arts or the artists was able to explore their capabilities and show their skills in some places and in other way like Advertisements, Murals, in Design Dubai District, Art Gallery and Museum.
Though this work is not only available as regular Job but also open for Freelancing and Part-time.
Fine Arts Jobs in Dubai
Now Dubai on its 2020 EXPO are now busy designing the city, arranging and building infrastructures. Other businesses might not be in good condition but there are still a lot of Jobs to apply into for the Art field. Like Fine Art Jobs, Painter Jobs, Mural Artist Jobs, Art Teacher or Art Professor.
These are only some of the options, there will still be a lot of fields to choose from not only within the Job in United Arab Emirates and even in the other countries.